Umicore is a global materials technology and recycling Group. It focuses on application areas where its expertise in materials science, chemistry and metallurgy makes a real difference. Its activities are organized in three business groups: Catalysis, Energy & Surface Technologies and Recycling. Each business group is divided into market-focused business units offering sustainable materials and solutions that are at the cutting edge of new technological development and essential to everyday life. Together, these activities are aimed at maximizing positive impact on society and play a key role in the transition to a circular and low-carbon economy.


Reasons to invest in Umicore
We are leaders in the markets we serve thanks to our metal know-how, innovative technology and a deep understanding of our customers' needs. Additionally, our closed loop business model gives us a competitive edge.


We have developed unique positions in recycling and in materials that enable clean mobility.


We have a clear growth path based on providing solutions to the key megatrends of resource scarcity, the need for cleaner air and drive towards electrified transportation. And we've made significant investments to ensure that we capture these opportunities.


We are a leader in sustainability: we combine our sustainable products and services and closed-loop business model with our pioneering approach to sustainable and ethical supply and our unwavering commitment to operational excellence to maximize positive impact on society while minimizing negative impact on the environment.


We deliver value for our shareholders by consistently providing superior returns over the long term.
Our sustainability ambitions: Let's go for zero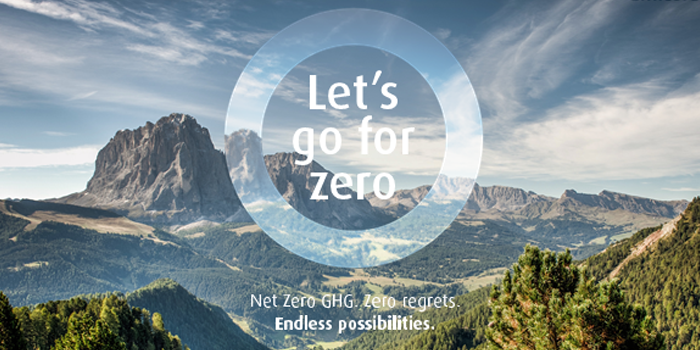 At Umicore, we see it as our corporate responsibility, or better yet, our mission to use our technological know-how, scientific expertise and corporate reach to be an industry leader in sustainability. We are determined to rethink processes, transform and focus our efforts on net zero GHG emissions by 2035, zero regrets and endless possibilities.
Umicore share
| | |
| --- | --- |
| | |
| Share price* | € 35.76 |
| Outstanding share number* | 246,400,000 |
| Market Capitalization* | € 8,8 billion |
| High/low 01/01/2021-31/12/2021 | € 60.08 - € 34.13 |
| Ticker symbol | UMI |
| | |
| *closing at 31/12/2021 | |
Full Year 2021 key figures
| Key figures | H2 | H2 | | |
| --- | --- | --- | --- | --- |
| (in million €) | 2020 | 2021 | 2020 | 2021 |
| Turnover | 10,743 | 11,376 | 20,710 | 24,054 |
| Revenues (excluding metal) | 1,675 | 1,814 | 3,239 | 3,963 |
| Adjusted EBITDA | 429 | 489 | 804 | 1,251 |
| Adjusted EBIT | 293 | 346 | 536 | 971 |
| of which associates | 5 | 10 | 8 | 21 |
| EBIT adjustments | -165 | -36 | -237 | -75 |
| Total EBIT | 129 | 310 | 299 | 896 |
| Adjusted EBIT margin | 17.20% | 18.50% | 16.30% | 24.00% |
| Effective adjusted tax rate | 24.20% | 19.50% | 24.20% | 23.10% |
| Adjusted net profit, Group share | 174 | 240 | 322 | 667 |
| Net profit, Group share | 40 | 219 | 131 | 619 |
| R&D expenditure | 116 | 127 | 223 | 245 |
| Capital expenditure | 251 | 223 | 403 | 389 |
| Net cash flow before financing | 10 | 198 | 99 | 787 |
| Total assets, end of period | 8,341 | 9,045 | 8,341 | 9,045 |
| Group shareholders' equity, end of period | 2,557 | 3,113 | 2,557 | 3,113 |
| Consolidated net financial debt, end of period | 1,414 | 960 | 1,414 | 960 |
| Gearing ratio, end of period | 35.00% | 23.30% | 35.00% | 23.30% |
| Net debt / LTM adj. EBITDA | 1.76x | 0.77x | 1.76x | 0.77x |
| Capital employed, end of period | 4,457 | 4,377 | 4,457 | 4,377 |
| Capital employed, average | 4,455 | 4,364 | 4,451 | 4,384 |
| Return on capital employed (ROCE) | 13.20% | 15.90% | 12.10% | 22.20% |
| Workforce, end of period (fully consolidated) | 10,859 | 11,050 | 10,859 | 11,050 |
| Workforce, end of period (associates) | 2,460 | 2,589 | 2,460 | 2,589 |
| Accident frequency rate | 3.63 | 3.95 | 2.52 | 3.7 |
| Accident severity rate | 0.85 | 0.12 | 0.47 | 0.12 |