Hard chrome plating without lead for sustainable processes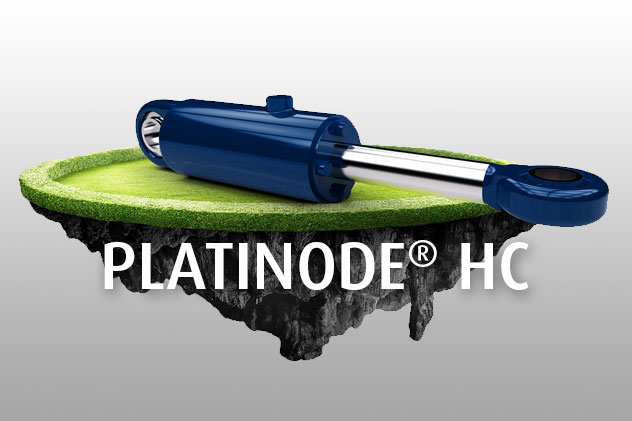 According to the 2015 Environmental Toxins Report, lead is the environmental toxin with the most devastating impact on the environment and on humans. Authorities in the USA and Europe are viewing this metal in an increasingly critical light.
Lead-free means better process safety.
PLATINODE® HC's durability, good dimensional stability and adaptability to the complex shapes of the object, are three reasons why the hard chrome plating with PLATINODE® HC is of much higher quality compared to lead anodes.
Now the health and environmental benefits of PLATINODE® HC are coming to light. It can become the basis for a completely lead-free process, meaning no more costly and time-consuming adherence to increasing global regulation. Safety benefits are contributed by the reduction in maintenance intervals and the anodes' lightweight design.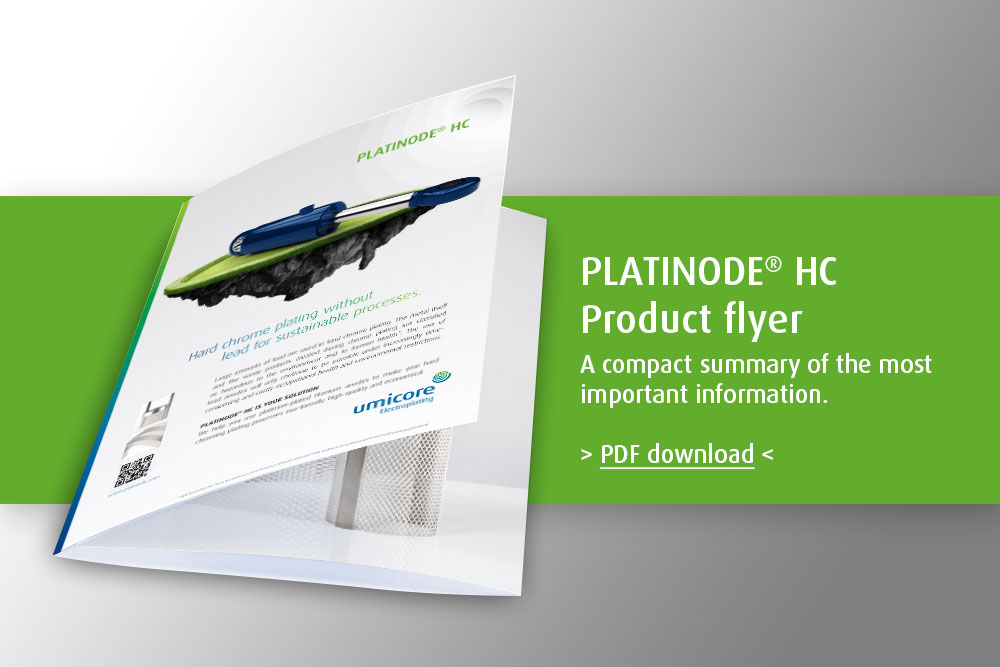 Anfangsinvest amortisiert sich im Mittel nach 3 Jahren
Wir rechnen etwa mit einem 3- bis 5-fachen Invest im Einführungsjahr im Vergleich zu den jährlichen Kosten für herkömmliche Bleianoden. Die Folge ist, dass der Break-Even nach der Umstellung in etwa drei Jahren erreicht ist. Natürlich sind das nur Durchschnittswerte, die je nach Anforderung und Komplexität der Anoden variieren können. Damit Sie hier eine fundierte Entscheidung treffen können, bieten wir eine kundenspezifische und transparente Wirtschaftlichkeitsberechnung als Entscheidungshilfe an.
Zu weiteren Fragen steht Ihnen unser Vertriebsteam um Frank Friebel gerne zur Seite und freut sich auf Ihre Kontaktaufnahme.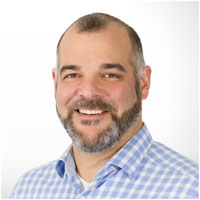 Frank Friebel
Vertrieb Elektrokatalytische Elektroden
E-Mail: frank.friebel@eu.umicore.com
Tel.: +49 7171 607 292
Fax: +49 7171 607 355