Improvements in detail at product labels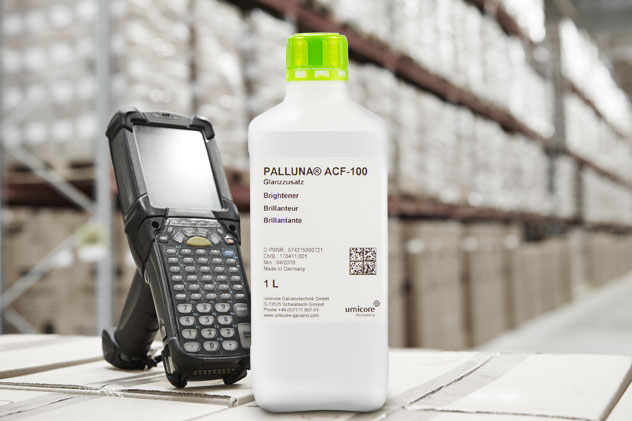 Sometimes good isn't good enough anymore. This is why we decided to revise our product labels for electroplating products. Visually we didn't make huge changes – size and layout will remain the same, the improvements are in the details.
Matt surface
Instead of the shiny labels, we have decided to take matt ones. The readability, especially under difficult lighting conditions, increases a lot because there is no more reflection.
Higher resolution
In some cases, we need to choose quite small font sizes in order to apply legally required content. To guarantee a good readability, we have significantly increased the resolution.
Improved adhesion
For inner packages (bottles/boxes) with 5 l/kg and less, we have further improved the adhesion to prevent accidental detachment of the labels. Due to the more intensive handling of single packages (more than 5 l/kg) we opted for using permanent adhesive.
Holospot is deleted
The proof of originality for a Umicore Electroplating product manufactured by ourselves in Germany has already been provided for some time by the printed DataMatrix code (which information this 2D code provides, will be explained in this flyer). Therefore, we don't need the holospot any longer.
Changeover from August
The changeover will start in mid-August 2018 step by step. Depending on our remaining stock of labels you could still get products with the previous labels in the near future. Certainly, the nature of the labels does not indicate the manufacturing date of that product.

If you have any questions or suggestions about our products, our sales managers Walter Straub and Markus Legeler look forward to hearing from you.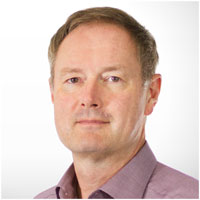 Walter Straub
Manager Sales Europe

Email: walter.straub@eu.umicore.com
Phone: +49 7171 607 229
Fax: +49 7171 607 316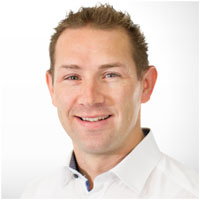 Markus Legeler
Manager Sales International

Email: markus.legeler@eu.umicore.com
Phone: +49 7171 607 204
Fax: +49 7171 607 316