Umicore celebrates World Water Day
Umicore celebrates World Water Day by putting our Water Stewardship Program in the spotlight. 
As we celebrate World Water Day, it is important to reflect on the vital role that water plays in our lives and the environment. Water is a key resource on, above and below the surface of our planet. Fresh water is continuously available around the world through the hydrological cycle.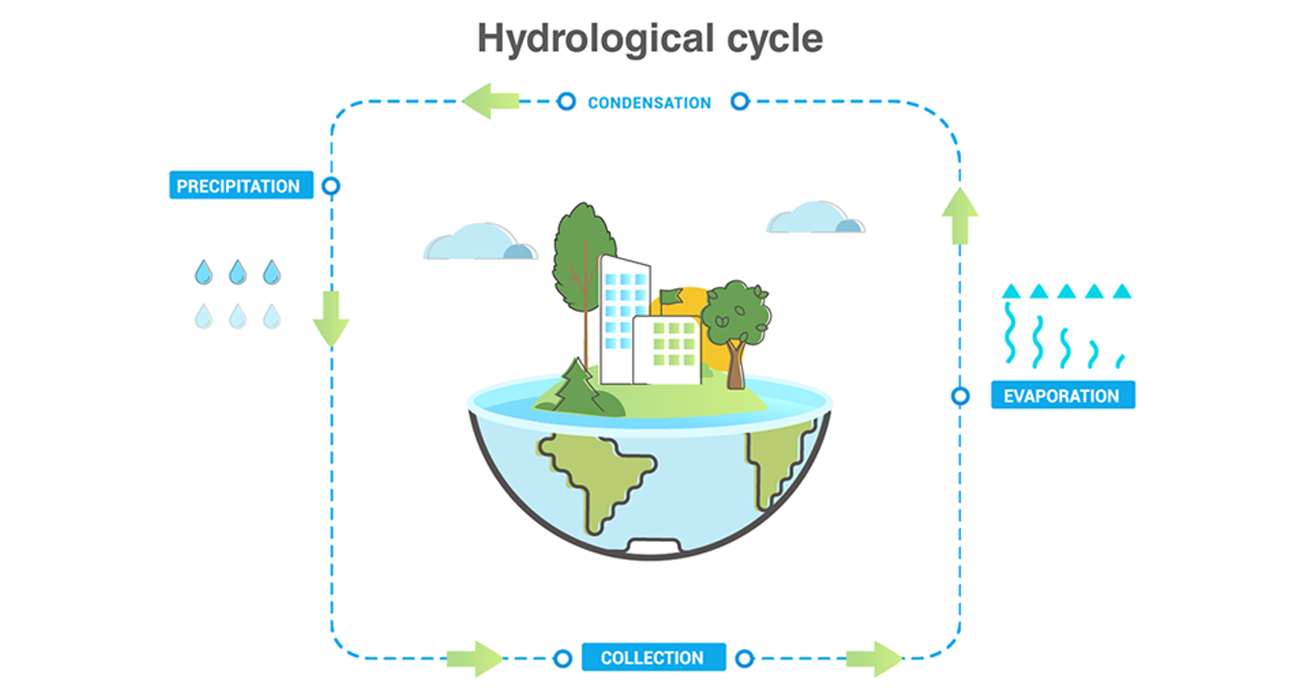 Unfortunately, climate change and human activities disrupt the hydrological cycle, causing water stress in areas around the globe, through issues such as flooding, water quality and water scarcity.
Umicore acknowledges that water is a critical resource that requires responsible management and protection. To this end, in 2022, we developed the Umicore Water Stewardship Program that is grounded in a risk-based approach.
While water stress is a global issue, the specific risks associated with water stress can differ from one location to another. For this reason, we conduct site-level assessments in areas experiencing water stress to mitigate the risks associated with water availability and rising costs of water. We also track  the types of water used and consumption levels across all sites. By pinpointing the most material areas, we focus our efforts where they are most needed first: our Olen and Hoboken sites in Belgium are located in water-stressed areas and have been identified as having a relevant water consumption.
The Umicore Water Stewardship Program incorporates comprehensive activities promoting sustainable water management. These activities include:
 Education and awareness: We have an ongoing education and awareness campaign to inform our employees and stakeholders about the importance of water stewardship.
Data review and disclosure: We continuously review our data granularity to improve the accuracy of our reporting and disclosure, helping us better understand our water use patterns and identify improvement opportunities.
Contextual action plans: We are developing contextual action plans based on a full spectrum water assessment at our material sites. These risk-based action plans aim to minimize our impact on local water resources. 
Internal water risk guidance: We are developing internal guidance for assessing and managing water-related risks across our operations, helping us identify potential risks and take proactive measures to minimize their impact.
"As we continue to roll-out the Umicore Water Stewardship Program, we aim to promote sustainable water management practices across our entire organization and contribute to protecting and conserving this vital resource."

John Pagnaer, Program Lead, Environmental Impact



Umicore supports the United Nations Sustainable Development Goals (SDGs) through innovative products and practices that minimize negative impacts, protect the environment, promote social progress and support economic growth. One of Umicore's identified sustainable Development goals is SDG 6, namely Clean Water and Sanitation for All. Water availability and sustainable management of water (SDG6) are fundamental components in the 'Zero Harm' pillar of our Let's Go for Zero ambition.