Umicore Automotive Catalysts Poland – a local partner for school education
At Umicore Automotive Catalysts Poland, we believe in the power of education. That is why we support youngest members of our community, from Primary School No. 7 in Nowa Ruda and Complex of Technical Schools No. 1 in Kłodzko. On what activities do we focus? You can find out more in this article.
Being a responsible neighbor
At Umicore, we believe in the importance of giving back to society. We seek to contribute to the well-being of the communities where we operate and aim to be a responsible and good corporate neighbor, responding to current needs.

Therefore, in 2018 we started our cooperation with the school in Kłodzko. Before the pandemic, we regularly hosted school students in our plant. They attended classes in our laboratory to experience working with highly specialized equipment. It was also important to us that young people could look at our company as a whole and learn about the various possibilities for future development. That is why we also arranged meetings with other departments, e.g., Process and Quality Assurance.

Imparting knowledge is not the only aspect of our cooperation. Financial support for students, whether in the form of scholarships or the purchase of equipment to develop key skills, is equally important. In our everyday work we use the latest technology to create materials for a better life. Therefore, we know how important it is to develop technological competencies and create access to the right tools.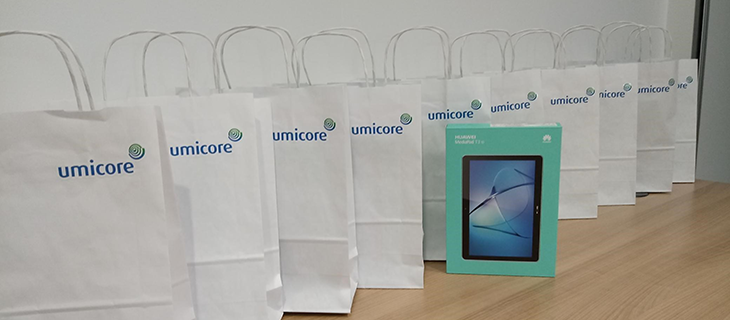 Education is more precious than gold
Education with the use of new technologies is a great challenge for students and schools. "Being aware that the lack of proper equipment is one of the main problems of remote education during the Covid-19 pandemic, we decided to support Primary School pupils no. 7 in Nowa Ruda," says Magdalena Ryż, HR Manager at Umicore Autocat Poland.
To provide children with the necessary distance learning equipment, we presented the school with 10 Huawei tablets on 18 February 2021. As Jarosław Przybył - headmaster of Primary School no. 7 in Nowa Ruda points out: "the tablets have broadened the school's base and are a valuable gift, especially now, in times of the pandemic and the related problems of distance education."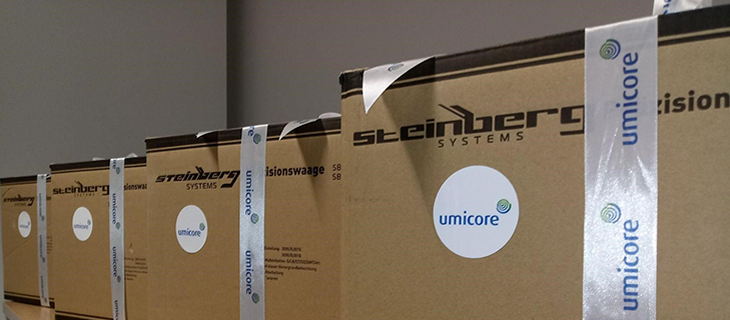 These activities are not the only ones we are currently undertaking at Umicore Automotive Catalysts Poland to support local education. As part of our cooperation with the Complex of Technical Schools No. 1 in Kłodzko, we decided to complement the previously purchased laboratory fume hood with another professional equipment. On 8 February 2021, HR Director Magdalena Ryż handed over the Steinberg Systems precision laboratory scales to School Headmaster Rafal Olecha. According to Anna Frońska-Popel, the school project coordinator and chemistry teacher: "the use of specialized laboratory equipment will enhance students' skills and improve the quality of their work, as well as the reliability of test results. The laboratory equipment will also be of great value for practical vocational examinations."
This is our future
With the good of the local community in mind, we are confident that both pupils and teachers from Primary School No. 7 in Nowa Ruda will make good use of the digital tools for distance learning and more.
Meanwhile, with access to professional research equipment at the Complex of Technical Schools in Kłodzko, the students are confident to become great professionals and work with us to create materials for a better life.